Here's what's coming out soon!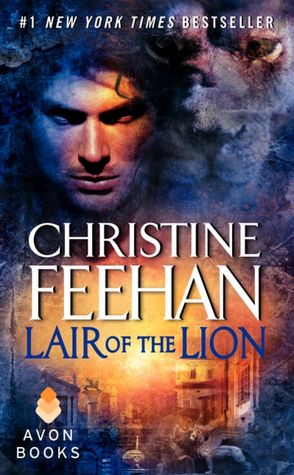 Release date is 1/31/2012 by Avon, and it's a rerelease from 9/2002. I'm a huge Christine Feehan fan, but had never heard of this one. Can't wait!
Publisher's Blurb:
The Beast . . .
Rumor said the powerful Nicolai DeMarco could command the heavens, that the beasts below did his bidding . . . and that he was doomed to destroy the woman he took as wife. It was whispered he was not wholly human—as untamed as his tawny mane and slashing amber eyes.
The Beauty . . .
Impoverished aristocrat Isabella Vernaducci would defy death itself to rescue her imprisoned brother. She'd even brave the haunted, accursed lair of the lion—the menacing palace of legendary, lethal Don Nicolai DeMarco.
The Bargain . . .
Then Isabella met a man whose growl was velvet, purring heat, whose eyes held dark, all-consuming desire. And when the don commanded her to become his bride, she went willingly into his muscled arms, praying she'd save his tortured soul . . . not sacrifice her life.
**For a free read of Chapter One, check out the author's website at
http://www.christinefeehan.com/
And......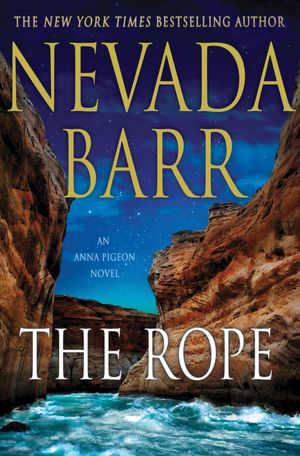 Release date is 1/17/2012 by St. Martin's Press
Publisher's Blurb:
Anna Pigeon's first case—this is the story her fans have been clamoring for...this is where it all starts.
In The Rope, the latest in Nevada Barr's bestselling novels featuring Anna Pigeon, Nevada Barr gathers together the many strings of Anna's past and finally reveals the story that her many fans have been long asking for. In 1995 and 35 years old, fresh off the bus from New York City and nursing a broken heart, Anna Pigeon takes a decidedly unglamorous job as a seasonal employee of the Glen Canyon National Recreational Area. On her day off, Anna goes hiking into the park never to return. Her co-workers think she's simply moved on—her cabin is cleaned out and her things gone. But Anna herself wakes up, trapped at the bottom of a dry natural well, naked, without supplies and no clear memory of how she found herself in this situation.
As she slowly pieces together her memory, it soon becomes clear that someone has trapped her there, in an inescapable prison, and no one knows that she is even missing. Plunged into a landscape and a plot she is unfit and untrained to handle, Anna Pigeon must muster the courage, determination and will to live that she didn't even know she still possessed to survive, outwit and triumph.
For those legions of readers who have been entranced over the years by Park Ranger Anna Pigeon's strength and determination and those who are new to Nevada Barr's captivating, compelling novels, this is where it all starts.
And....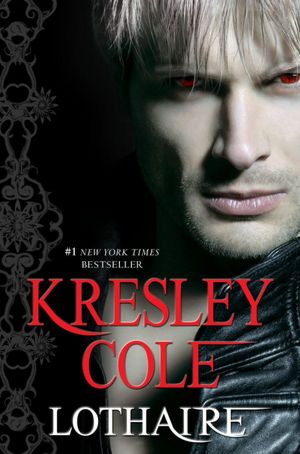 Released 1/10/2012 by Gallery Press
Publisher's Blurb:
#1 New York Times bestselling author Kresley Cole continues her electrifying Immortals After Dark series with this thrilling tale, revealing secrets of the Lore, fierce realm of the immortals. . . .
ALL FEAR THE ENEMY OF OLD
Driven by his insatiable need for revenge, Lothaire, the Lore's most ruthless vampire, plots to seize the Horde's crown. But bloodlust and torture have left him on the brink of madness— until he finds Elizabeth Peirce, the key to his victory. He captures the unique young mortal, intending to offer up her very soul in exchange for power, yet Elizabeth soothes his tormented mind and awakens within him emotions Lothaire believed he could no longer experience.
A DEADLY FORCE DWELLS WITHIN HER
Growing up in desperate poverty, Ellie Peirce yearned for a better life, never imagining she'd be convicted of murder—or that an evil immortal would abduct her from death row. But Lothaire is no savior, as he himself plans to sacrifice Ellie in one month's time. And yet the vampire seems to ache for her touch, showering her with wealth and sexual pleasure. In a bid to save her soul, Ellie surrenders her body to the wicked vampire, while vowing to protect her heart.
CENTURIES OF COLD INDIFFERENCE SHATTERED
Elizabeth tempts Lothaire beyond reason, as only his fated mate could. As the month draws to a close, he must choose between a millenniaold blood vendetta and his irresistible prisoner. Will Lothaire succumb to the miseries of his past . . . or risk everything for a future with her?
And.....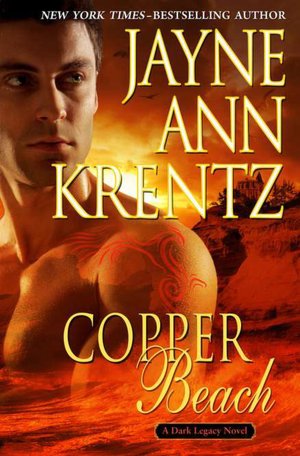 This is the first in a new series - Dark Legacy Series #1 and will be released on January 10, 2012 by Putnam.
Publisher's Blurb
:
A rare book. An ancient code. An all-new novel from the New York Times-bestselling master of passion and the paranormal.
Within the pages of very rare books some centuries old lie the secrets of the paranormal. Abby Radwell's unusual psychic talent has made her an expert in such volumes-and sometimes taken her into dangerous territory. After a deadly incident in the private library of an obsessive collector, Abby receives a blackmail threat, and rumors swirl that an old alchemical text known as The Key has reappeared on the black market.
Convinced that she needs an investigator who can also play bodyguard, she hires Sam Coppersmith, a specialist in paranormal crystals and amber-"hot rocks." Passion flares immediately between them, but neither entirely trusts the other. When it comes to dealing with a killer who has paranormal abilities, and a blackmailer who will stop at nothing to obtain an ancient alchemical code, no one is safe.
And........
Release Date: January 17, 2012 from Putnam Adult
Publisher's Blurb:
The astonishing new Mallory novel from the New York Times- bestselling author.
The little girl appeared in Central Park: red-haired, blue-eyed, smiling, perfect-except for the blood on her shoulder. It fell from the sky, she said, while she was looking for her uncle, who turned into a tree.
Poor child
, people thought. And then they found the body in the tree.
For Mallory, newly returned to the Special Crimes Unit after three months' lost time, there is something about the girl that she understands. Mallory is damaged, they say, but she can tell a kindred spirit. And this one will lead her to a story of extraordinary crimes: murders stretching back fifteen years, blackmail and complicity and a particular cruelty that only someone with Mallory's history could fully recognize. In the next few weeks, she will deal with them all . . . in her own way.
And......
Release date is January 10, 2012 by Dutton Adult
Publisher's Blurb: