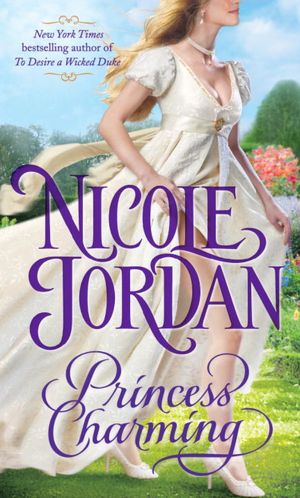 Release date 1/31/12 by Random House Publishing.
Publisher's Blurb
:
In Nicole Jordan's dazzling new Regency series, the scandalous Wilde cousins seek true love by imitating history's legendary lovers . . . beginning with Ashton Wilde, Marquis of Beaufort, who takes on the daunting role of Prince Charming to an unlikely Cinderella.
Thanks to the mischievous meddling of his matchmaking sister, Ashton Wilde meets a damsel in distress during the midnight magic of a lavish ball. But Maura Collyer isn't looking for a prince—or an intimate pairing with any member of the scandalous noble Wilde family.
Intrigued by Maura's beauty and daring, Ash is determined to aid in the rescue of her beloved stallion, gambled away by her wicked stepmother to an evil viscount. As their adventure becomes rife with peril and passion, Ash suspects he's found his heart's desire.
Even though her dearest friend may be her self-proclaimed fairy godmother, Maura is mortified at being pushed into a romance with a notorious rake such as Ash. Dashing and charming, he comes to Maura's rescue just in time to help her steal back her precious horse. As they flee across the countryside, she can't resist his sweet seduction. But is her prince playing a role in a fairy tale to test an improbable theory, or is the love awakening in her heart proof of her own happily ever after?
And............................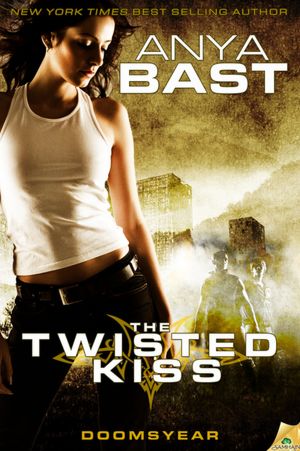 Release date is 1/24/12 by Samhain Publishing.
Publisher's Blurb:
Sometimes it takes just one kiss…
Doomsyear, Book 1
Kylie Mitchell lives in a world of monsters. Thanks to a military experiment gone viral, over half the population is gone and most of what remains has mutated into storybook werewolves and vampires. In this new Earth, only the tough survive, and Kylie has more than enough reason to want to be left alone.
When the Council of the Wise decrees that she must mate with a potent vampire and a powerful werewolf, Kylie resents their intrusion into her self-imposed exile. As one of the last humans on Earth, she always assumed she'd be safe from the super-psychics' machinations, and she's not ready to trust her heart to anyone.
Michael and Christian share no great love for each other, but they have one thing in common—their long-time desire for Kylie. Determined to ensure she doesn't spend the rest of her lonely life wallowing in needless guilt, they choose to put aside their differences and work together, never allowing her time to think as they seduce her body and mind, hoping their love will tempt her heart to open to them.
Yet just as she begins to bloom under their fiercely protective attention, a twisted and monstrous figure from the past rises up, threatening to destroy everything…
Warning: Features a sexy werewolf, a motorcycle-riding vamp, and one very lucky woman who is tough enough to take care of herself. Watch out for sizzling hot sex scenes, two alpha males, undeniable love, and a twisted monster that might end it all.
And....................................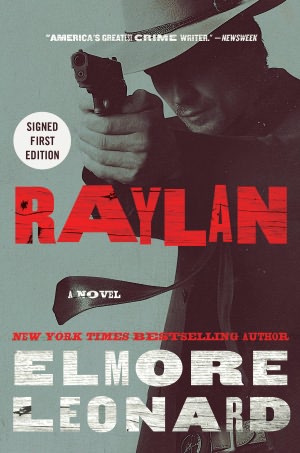 Release date is 1/31/12 by HarperCollins Publishing.
I included this because I love the series television Justified on TNT, and it's based on the Elmore Leonard book.
And.................................
Release date is 1/23/12 by Pocket Books.
Publisher's Blurb
:
When the youngest Sharpe sister hatches a plan to gain marriage offers, the straight-laced Bow Street Runner Jackson Pinter knows he'll do whatever it takes to ruin her scheme...
Lady Celia Sharpe hopes that if she can garner offers of marriage from several eligible gentlemen and show her grandmother she is capable of gaining a husband, she can convince Gran to rescind the marriage ultimatum for her. And if that plan doesn't work, at least she'll have a husband lined up. But Bow Street Runner Jackson Pinter seems determined to ruin her plans by disapproving of every suitor she asks him to investigate. It's only when she and Jackson work together to solve her parents' murders, plunging them both into danger, that she realizes why—because the only man he wants her to marry is himself!
And................................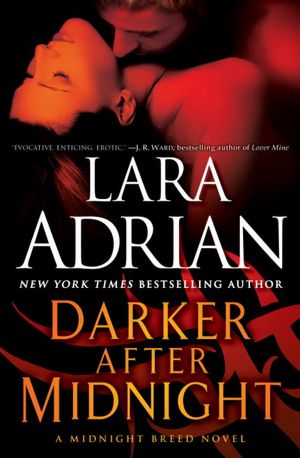 Release date is 1/24/12 by Random House Publishing.
Publisher's Blurb:
The climactic novel in Lara Adrian's New York Times bestselling Midnight Breed series—and her hardcover debut—Darker After Midnight invites readers to enter a thrillingly sensual world where danger meets desire.

In the dark of night, a blood war escalates within the hidden world of the Breed. After existing in secret for many long centuries, maintaining a fragile peace with the humans who walk beside them unaware, a single act of retaliation has put the entire vampire nation at risk of discovery. It falls to the Order—a cadre of Breed warriors pledged to protect their own and humankind alike—to stop Dragos, the power-mad vampire at the center of the conflict, before his push for domination can explode into catastrophe.
At the center of the Order's quest is Sterling Chase, once a morally rigid enforcer of Breed law, now a warrior fallen from grace, whose biggest battle is the one he wages against his own savage nature. With addiction beckoning him toward eternal darkness, Chase's path to redemption has never seemed more out of reach. But when his eyes meet those of Tavia Fairchild, a beautiful witness who identifies him at the scene of a mission gone terribly wrong, Chase finds himself drawn to the woman—and convinced she is something much more than she seems.
Pulled into a vortex of intrigue and danger she can neither resist nor understand, Tavia is uncertain whom to trust. And while everything sane and logical warns her against getting close to Chase, she cannot deny that the handsome, deeply haunted male stirs something primal and ravenous within her. But even as she surrenders to her cravings, nothing can prepare her for the shattering truth of who—and what—she truly is.
As the Order's enemy mobilizes for the battle of the ages, Dragos and his Minions unleashing a hell on Earth like nothing ever seen before, Chase and Tavia are thrust into the heart of the violence. With time running out and the streets running red with the blood of innocent lives, both Breed and human, together Chase and Tavia must find a way to defeat Dragos once and for all—or die trying.