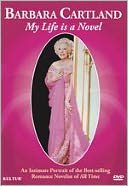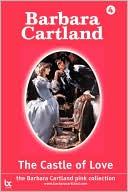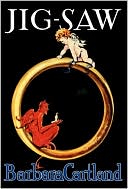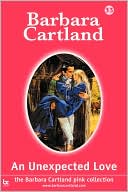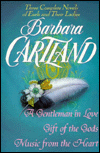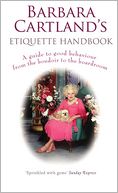 Per Barnes & Noble: "Barbara Cartland was the world's most prolific novelist who wrote an amazing 723 books in her lifetime, of which no less than 644 were romantic novels with worldwide sales of over 1 billion copies and her books were translated into 36 different languages.
As well as romantic novels, she wrote historical biographies, 6 autobiographies, theatrical plays and books of advice on life, love, vitamins and cookery.
She wrote her first book at the age of 21 and it was called
Jigsaw
. It became an immediate bestseller and sold 100,000 copies in hardback in England and all over Europe in translation.
Between the ages of 77 and 97 she increased her output and wrote an incredible 400 romances as the demand for her romances was so strong all over the world.
She wrote her last book at the age of 97 and it was entitled perhaps prophetically
The Way to Heaven
.
Her books have always been immensely popular in the United States where in 1976 her current books were at numbers 1 & 2 in the B. Dalton bestsellers list, a feat never achieved before or since by any author.
Barbara Cartland became a legend in her own lifetime and will be best remembered for her wonderful romantic novels so loved by her millions of readers throughout the world, who have always collected her books to read again and again, especially when they feel miserable or depressed.
Her books will always be treasured for their moral message, her pure and innocent heroines, her handsome and dashing heroes, her blissful happy endings and above all for her belief that the power of love is more important than anything else in everyone's life."
And according to Wikipedia,
"Dame (Mary) Barbara Hamilton Cartland
,
DBE
,
CStJ
(9 July 1901 – 21 May 2000), was an English author, one of the
most prolific authors
of the 20th century. As
Barbara Cartland
she is known for her numerous
romantic novels
, but she also wrote under her married name
Barbara McCorquodale
.
She also became one of London's most prominent society figures and one of Britain's most popular media personalities, appearing often at public events and on television, dressed in her trademark pink and discoursing on love, health, and social and political issues. She is widely regarded as having originated the phrase: "I'm bringing sexy back", as popularised by singer
Justin Timberlake
. Barbara Cartland is the sixth most translated writer worldwide and the third best selling after William Shakepeare and Agatha Christie."
If you type "Barbara Cartland" in a Barnes & Nobles search, nearly 600 entries pop up!
Growing up I would read anything, to include cereal boxes at breakfast. It didn't take long before I'd exhausted the library shelves of mythologies, fairy tales and the like. As a teenager I wandered over to the paperback section of our small-town library and discovered shelves and shelves of little paperbacks written by Barbara Cartland. Although the romance genre was not my favorite, these books were fast, enjoyable, and delightfully predictable. The heroines were pure, the men noble, and happy endings a guarantee. I must have read several dozen Barbara Cartland novels, devouring them like little treats.
Barbara Cartland's books have been rereleased in pink editions. I haven't seen so much pink since I painted my daughter's bedroom walls Pepto pink. I wonder if Dame Barbara and Mary Kay (cosmetics queen) are getting along in the afterlife, or duking it out over the available pink accessories?
For a great website devoted to this prolific and much loved author, go visit
http://www.barbaracartland.com/
a site maintained by her son. You can sign up for a newsletter, and order special editions of Cartland's books.