(I work for the author, and received the book for free.)
Blurb:
Her protector proves he's much more than a cowboy spy in Dana Marton's first novel of her HQ: Texas series.
Moses Mann didn't need to be in an interrogation room to be intimidating. Molly Rogers found that out the hard way. Her brother had been accused of smuggling and murder, and now Moses considered her a suspect, as well. But what type of dirty little secrets did he expect to find in a single mother's life?
Moses was no ordinary agent poking around Texas border country. And he kept finding new reasons to bring his investigation to Molly's farm. Yet trusting him—especially around her son—came so easily. She finally had someone who would speak up for her. Even if he was an undercover agent with secrets buried deep in his soul….


REVIEW:
Oh, how I loved Moses and Molly. Well, specifically Mo. A lot. He's a fantastic hero - big, strong, quiet, brave, kind. And unsure of how to talk and act when it comes to Molly, which was completely endearing and sweet. He's instantly attracted to Molly while interrogating her, even when he thinks she's hiding information. But that attraction soon deepens into respect as he realizes Molly had no clue her brother was involved in smuggling.
As Mo and his team continue to track the smugglers and the rumored terrorist activity, Mo realizes Molly's ranch somehow holds the key, attracting dangerous nighttime activity, which kicks his protective instincts into overdrive where Molly and her son Logan are concerned.
For her part, Molly resents the huge, strong man who seems to be more than a federal agent paper-pusher. His muscles and intimidating size conceal a kind and caring heart, and when he steps in and helps Logan with a bullying situation at school, Molly starts to see the real Mo.
Both Mo and Molly were fascinating and believable characters, because they were so complex and imperfect. Molly is stubbornly holding on to her faith that her brother was innocent, when all the evidence points to his criminal activity. She is trying to hold her head high and ignore the whispers of the small town, while working her butt off to keep the ranch running and the bills paid. As her blind faith in her brother is chipped away by the mounting evidence, she doubts her judgment.
Mo had no intentions of getting involved with a woman, but is completely blindsided by his feelings, and begins to re-evaluate his life plans. His workaholic mentality, and his need to fulfill his foster father's unrealized dreams are suddenly viewed from a different perspective, as he sees what is missing from those plans. The warm home created by Molly for herself and her son, makes Mo realize he wants that for himself, as much as he wants Molly and Logan. It's hard to believe Mo is insecure about anything, but he has no idea how to be romantic, or how to woo Molly. This, of course, was completely endearing.
A wonderful, sweet, sexy love story and a great mystery - I absolutely loved it!



Next in the series is MY SPY releasing 10/1/13 and SPY IN THE SADDLE on 11/1/13: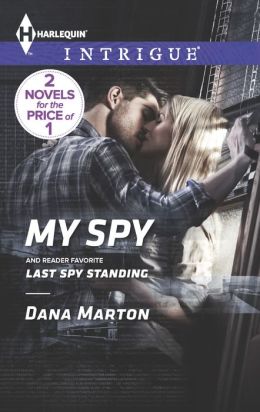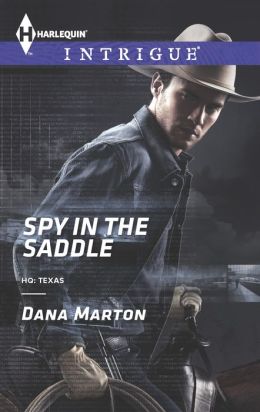 Click on the author's name on the sidebar to the right for more reviews!