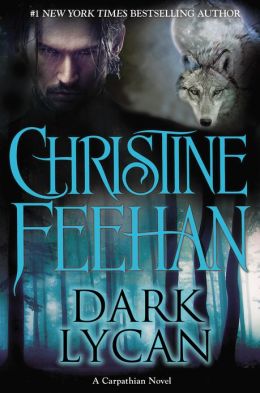 (I purchased this book.)
Blurb:
"The erotic, gripping series that has defined an entire genre" (J. R. Ward) continues as #1 New York Times bestselling author Christine Feehan links the fates of two strangers bound by a secret in the shadows of the Carpathian Mountains…
Tatijana of the Dragonseekers spent centuries encased in ice with her sister, trapped in limbo between life and death, never speaking to a soul other than those who tormented her. Now, she has been freed from her frozen prison by an unknown descendent. Awakened in human form, Tatijana yearns to explore the modern world in which she now lives—a world with more mysteries than she is prepared for.
Fenris Dalka has returned to the Carpathian Mountains after a long absence to be with his brother. He is scarred by centuries of battle, and every hard-won victory. But the real reason for his return home could prove deadly if discovered by the wrong man—or woman. Upon his arrival, he is compelled by a beautiful and enigmatic stranger who carries the scent of fresh earth, of forest, of the night itself.
In time Tatijana and Fenris will discover all that unites them—their secrets and pasts, their predators, and the hot flush of passion that stirs their souls. Yet just as surely, seduced into the silvery darkness of a full-moon night, they'll also discover everything ancient and evil that exists to destroy them.
Review:
Dark Lycan
is the 24th book in the immensely popular Carpathian series, and it's also the start of a trilogy within the series focusing on the Carpathian/Lycan hybrids.
After 23 previous Carpathian novels, Feehan has produced a novel that feels fresh and familiar, an unlikely combination. She's infused new blood into her Carpathians (literally and figuratively) with the creation of a new species that brings with it a new and powerful enemy in the form of the
Sange Rau,
a vampire/werewolf hybrid with the heightened abilities of both. Just as Carpathian hunters who choose the darkness turn into vampires, Lycans who choose their dark side turn into rogue werewolves. The mixed blood individuals are stronger, faster and smarter, and the Lycans don't care if they're good or evil, they want them all dead.
Fen is a classic Feehan alpha male, with an edge - after years of living with the wolves, he is what the Lycans call
Sange Rau,
but he also has found his lifemate, meaning he's superpowerful but not evil. Although he's a new character to the series (as far as I know), his history was detailed and interesting, and a bit more than the standard "ancient warrior with incredible strength and skill as a hunter" background.
Tatijana has come out of the healing Earth two years after her rescue from the ice caves, drawn by Fen's presence. Although she craves freedom after centuries of imprisonment, Tatijana quickly falls in love with Fen, fighting by his side and defending him to the Carpathians, who question why he has returned at the same time as the evil vampire
Sange Rau
. I thought Tatijana was a little too comfortable with people, and society, after spending her entire life encased in an ice cave. I understood her need for freedom, but wandering to a rough bar to dance alone seems like an odd way to taste freedom, even though she was under the lifemate compulsion to go there. So as much as I liked Tatijana as a character, her behavior seemed at odds with her history.
The Lycans have their own hierarchy and elite hunters, and in
Dark Lycan
we meet Zev, the best of the best. He knows Fen as a fellow Lycan, and is falling hard for Branislava toward the end of this book. I can't wait to see what happens with those two, and to learn more about the elusive Lycan world as a counterpart to the Carpathians.
One of the positive aspects of Feehan's stories can also be a negative, and that is her repetitive use of phrases. She uses the exact same phrasing repeatedly in each story to describe her heroes and heroines. Most often I appreciate this, as it really cements the intensity of the personality traits and physical characteristics, helping to solidify the character in my mind's eye. But after a while it makes me think "yeah yeah yeah" and makes me want to skim paragraphs. That being said, her word-building is fantastic and so believable, and I think her consistent use of repetition is the reason - any casual Dark Series reader (is there such a person?) has a crystal clear vision of the Carpathians, their world and their enemies as a result.
Anyway, bottom line is I loved
Dark Lycan
and the fresh feel to this series, which is an unbelievable feat this far along. Along with the legion of Dark fans, I can't wait for Dark Wolf to finally see Skyler and Dimitri's story.
Next up in the series is Skyler and Dimitri's story,
Dark Wolf
, releasing in January.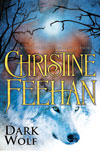 Read more
Dark Lycan reviews
on Goodreads.
Check out Christine Feehan's website
HERE
.
Christine Feehan is a powerhouse writer of the paranormal romance genre, and currently is actively writing four series: Carpathians (Dark Series), Ghostwalkers, Leopard Series, and Sea Haven series ( of which there are two subseries). Fans new to Feehan are in for a treat, as she is prolific and very, very good. The Dark series and the Leopard series deal with vampires, shapeshifters, mages and werewolves. Both have an extensive and multi-layered back story full of far-ranging conspiracies, evil plots and action, as does the Ghostwalker series. The Ghostwalkers are elite special forces soldiers who have been psychically and genetically altered, creating amazing abilities and gifts. If you like military ops books with lots of romance, sex and action you will love these books. The Sea Haven series deal with seven psychically gifted sisters.