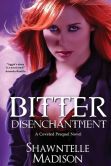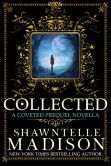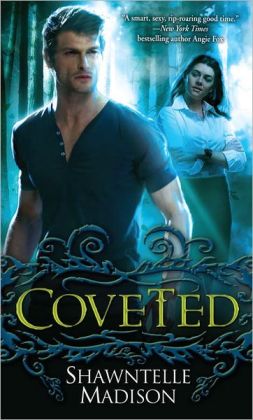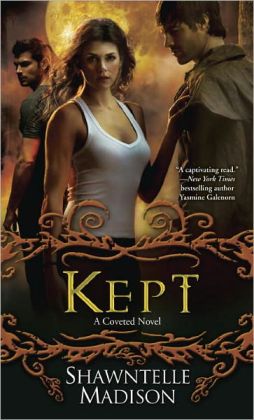 (I purchased these books.)
Bitter Disenchantment (Prequel Novella #0.4)
Collected (Prequel Novella #0.5)
Coveted (Book #1)
Kept (Book #2)
BLURBS
COVETED:
For werewolf Natalya Stravinsky, the supernatural is nothing extraordinary. What
does
seem strange is that she's stuck in her hometown of South Toms River, New Jersey, the outcast of her pack, selling antiques to finicky magical creatures. Restless and recovering from her split with gorgeous ex-boyfriend, Thorn, Nat finds comfort in an unusual place: her obsessively collected stash of holiday trinkets. But complications pile up faster than her ornaments when Thorn returns home—and the two discover that the spark between them remains intense.
Before Nat can sort out their relationship, she must face a more immediate and dangerous problem. Her pack is under attack from the savage Long Island werewolves—and Nat is their first target in a turf war. Toss in a handsome wizard vying for her affection, a therapy group for the anxious and enchanted, and the South Toms River pack leader ready to throw her to the wolves, and it's enough to give anybody a panic attack. With the stakes as high as the full moon, Nat must summon all of her strength to save her pack and, ultimately, herself.
KEPT:
Fresh from defending her pack in battle, Natalya Stravinsky, a whip-smart werewolf with a lovable neurotic streak, wants a little rest and relaxation. Once an outcast, she's now eager to rejoin the ranks of her New Jersey pack, and has even gotten a handle on her obsessive urge to hoard holiday ornaments. Yet Nat barely has time to revel in her progress before the next crisis comes howling at her door.
Nat's father has suddenly gone missing, captured by the Russian werewolf mafia. And as Nat steps up to save her dad from a mob boss's deadly game, two men step in to play another round for her heart: her gorgeous alpha ex-boyfriend, Thorn, and her new flame, the sweetly sensitive wizard Nick. With her life growing more harried by the minute, Nat must stay cool, calm, and collected . . . or else risk losing everything.
BITTER DISENCHANTMENT (Prequel Novella - 158 pages):
Werewolf Natalya Stravinsky's outspoken sidekick, Aggie McClure, is featured in this prequel novella. Before Agatha set foot in South Toms River, New Jersey, she had the fight of her life to face. Destined to be the alpha female over her Manhattan pack, Aggie was fully prepared to take on her role until her father arranges a marriage without her consent. She wants out-but the only way is with money-something her new controlling husband won't give her to escape. But such odds never kept a wolf like Aggie down. To sever the twisted tie, she finds herself pitted against raging wood nymphs and backstabbing brownies in an underground supernatural fighting ring. With every victory, the sweet taste of freedom is closer, but her husband isn't willing to let her go that easily. Until the very end, Aggie must fight for the one thing she's never had: a choice.
COLLECTED: A COVETED NOVELLA
Natalya Stravinsky, the charmingly neurotic werewolf from Coveted, is featured in this prequel novella. Before Thorn Grantham returned to South Toms River, New Jersey, Natalya lived alone with her stash of holiday trinkets. Her life takes an interesting turn when she faces a difficult challenge: to find a stolen figurine she'd recently won from a magical creatures auction website. It should be simple, just demand for it back from the pesky thief. But a set of events occurs that puts not only her life at risk, but her family's as well.
REVIEWS
:
Love, love, love these urban fantasy books. They remind me of Patricia Brigg's Mercy Thompson series, or Kelley Armstrong's Women of the Underworld series. The strong, flawed female character, her complicated family background, and the incredibly realistic word-building combine to create a seamless reading experience. When a book causes me to lose awareness of my surroundings, I know I've found something special.
Natalya is a fascinating woman - she's had some OCD issues in the past, and by the time we meet her in
Coveted
, they're full blown and she's in collector/hoarder mode. Which would be bad enough for a human, but Nat is a werewolf. In the world of the pack her mental illness can be scented and weak wolves need to be removed for the safety of the pack. Nat has become a rogue, working in her hometown but rarely seeing her family and is not a part of the local pack. As the story unfolds, we learn WHY Nat started collecting holiday ornaments, and the meaning they hold for her, and this brought tears to my eyes. Her sense of loss, and the hole she has in her heart and her life is described in such a visceral and realistic manner that all her other actions make complete sense and I was completely engaged. As strong and as stubborn as Nat is, her control over her mental illness has always been tenuous, and when her lover and then her family abandons her, she is lost. The descriptions of her triggers, and her resulting impulses, is a fascinating development to add to the werewolf myth. While most werewolves are torn between human and wolf instincts, Nat has a third and stronger pull - her mental illness.
When ex-lover Thorn returns to town after five years destined to be the alpha and mated to another, Nat's carefully constructed and fairly miserable existence is thrown into an emotional tailspin. However, her childhood friend Aggie has also just blown into town and moves in with Nat. Further stabilizing Nat is her therapy group, which includes a hunky wizard who has the hots for her. Coming out of her comfort zone is the best thing for Nat and it starts to distract her from her impulses.
Watching Nat come into her own, and begin to piece together a family of friends and reunite with her real family, was fascinating, compelling and an all-around great read.
In
Kept
, Natalya has reunited with her family and proven herself in battle. But she still has to pass a grueling test to rejoin the pack, and she is still struggling to overcome her mental illness. At the same time she's trying to put Thorn out of her mind, knowing he is supposed to be mated to another. When Nat gets into trouble trying to save her father and repay his moon debt, she ends up calling on the wizard Nick. He shows up with Heidi the mermaid and Abby the muse, and a road trip from hell begins as this nutty group of super friends tries to make it to the required destination in Maine. They battle imps, fairies, and a pack of werewolves. Along the way Nat's inherent goodness and sense of honor make her allies and friends in unlikely quarters, and after all this adventure, Nat still has to get home to try and pass the pack test. The unexpected ending was extremely gritty and satisfying.
Collected
, a novella taking place a few months before
Coveted
begins, is a fun/scary/sad romp with Nat's younger brother Alex and a childhood friend. The scary is from some seriously nasty supernatural creatures, and the sad is from Nat's uncontrollable impulses to collect, which results in a dangerous adventure for all of them. And the fun is because this is a short trip into a magical and mundane world of amazing creatures who are as flawed and petty as any human being. (I'm talking to you, Zmee!)
I have not yet read
Bitter Disenchantment
.
Shawntelle Madison's Goodreads
Page
Author's Website
Coming in 2014 is
COMPELLED (BOOK #3) Also available: