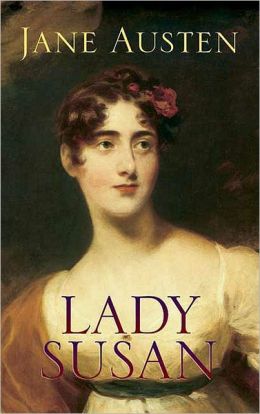 Blurb
:
Beautiful, flirtatious, and recently widowed, Lady Susan Vernon seeks an advantageous second marriage for herself, while attempting to push her daughter into a dismal match. A magnificently crafted novel of Regency manners and mores that will delight Austen enthusiasts with its wit and elegant expression.
Review
:
Lady Susan
is a story told exclusively through letters sent between the characters. (It's called an epistolary novel - in case somebody else was wondering.) I can't believe I never read this book before, as I love Jane Austen. But it was well worth the unintentional wait.
The first several pages were rather confusing, as I figured out who was who and what their relationships were and what events were being referred to, both past and present. But once I sorted these matters out,
Lady Susan
was a delightful, snarky, insightful window into the personalities of the widow Lady Susan, who happens to be a manipulative coquette (polite terminology for a slutty flirt), her brother-in-law and sister-in-law, her daughter, her best friend, and her latest conquest.
I'm no psychiatrist, but I'd say Lady Susan is a textbook example of a sociopath - she is narcissistic, charming, intelligent, has no shame or guilt, views her daughter as a pawn and tool, and considers the emotional pain of others to be a personal triumph. These characteristics, while horrible, make her an incredibly entertaining character. The letters penned by Susan to her equally immoral friend are refreshingly honest, as she brags to her confidante about her gleeful success in stealing the affections of the married Mr. Mainwaring, and her delight in making his wife unhappy. Susan also shares her feelings about her poor daughter Frederica, who she detests and actively seeks to make miserable. All of her machinations have a two-fold goal: to manipulate those around her for her entertainment and personal gain, and to find herself a suitable second husband.
Will Lady Susan get her comeuppance? Will she force her daughter into marriage with a man in love with the mother? Will Lady Susan's sister-in-law convince her infatuated brother she is a lying coquette? I couldn't wait to find out - absolutely loved this one!
Jane Austen
(16 December 1775 – 18 July 1817)
Novels
:
Sense and Sensibility (1811)
Pride and Prejudice (1813)
Mansfield Park (1814)
Emma(1815)
Northanger Abbey (1818, posthumous)
Persuasion (1818, posthumous)
Short Fiction:
Lady Susan (1805)
Various other works of poems, prayers, letters, etc
.
For more information check out the official
Jane Austen
website, or the
Jane Austen Society of North America.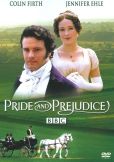 This BBC production with Jennifer Ehle and Colin Firth is the definitive film version of Pride and Prejudice (IMHO - but I'm still right!).