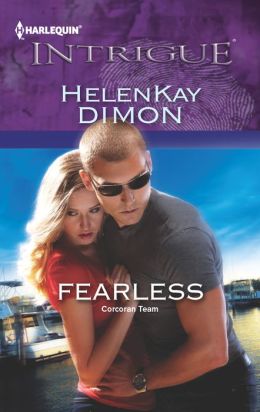 (I purchased this book.)
Blurb:
His job had once torn them apart… but now it was the only thing that could bring them back together
Davis Weeks had a sterling reputation for high-priority, under-the-radar rescue missions. His role in the prestigious undercover agency Corcoran Team trumped everything. Even Lara Bart. Though his loyalty to his position had once driven her away, Lara knew she had to tame her emotions if she wanted to survive. Whether she liked it or not, he was the only man who could protect her.
Showing up at his door after dodging one attempt on her life, she knew Davis had the tools to make sure the next one failed, as well. But was his past to blame for the sudden attacks? Or was the answer, just like their intense relationship, not so clear-cut?
Review:
Published in June 2013, this is an entertaining and sexy romance. It's a fast read, and Davis is a great hero. Strong, smart, highly trained in all the alpha male arts, and very protective. But it was his protective nature that drove a wedge between him and Lara. His efforts to keep her safe also kept her in the dark, and she'd had enough. But when she really needed him, she made the decision not to give him all the information, keeping him in the dark as well.
Fearless
picks up several months later, and Lara and Davis are still in denial and still in love.
As they try to figure out which of them is the actual target of the assassin, Davis calls in his brother and his team. Pretty soon there's even more murder and mayhem, the plot gets more complicated but effectively forces them to stick together and work on their relationship. Lara manages to hold her own in the action scenes, and the mystery of who is behind the murder plot and why was satisfying and kept me guessing until the end.
Join
HelenKay Dimon
on her website.
Check out HelenKay Dimon on
Goodreads
.