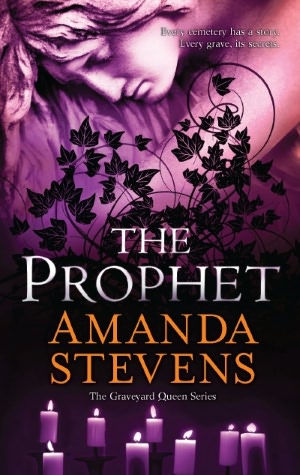 Publisher's Blurb:
My name is Amelia Gray.
I am the Graveyard Queen, a cemetery restorer who sees ghosts. My father passed down four rules to keep me safe and I've broken every last one. A door has opened and evil wants me back.
In order to protect myself, I've vowed to return to those rules. But the ghost of a murdered cop needs my help to find his killer. The clues lead me to the dark side of Charleston—where witchcraft, root doctors and black magic still flourish—and back to John Devlin, a haunted police detective I should only love from afar.
Now I'm faced with a terrible choice: follow the rules or follow my heart.
Review:
Love this series! It's darkly original and creepy, with twists and turns that kept me reading late into the night holding my breath. In Amelia Gray's world, ghosts are parasitic energy-suckers, haunting the living by leeching their warmth and energy until they are shells of their former selves. Amelia has spent her whole life following her father's rules for avoiding contact, but falling in love with a haunted police detective has exposed her to the ghosts of his sad daughter and vengeful wife, and his murdered former partner, all of whom want something from Amelia. As she investigates his death, she uncovers the dangerous subculture of Charleston involving a zombie-making poweder called gray dust and a powerful sorceror recently returned to town who had close ties with John Devlin's wife.
This series is notable for it's unique take on ghosts, and the fabulously original Amelia Gray, a complicated woman with a special talent that has gifted her with a life of loneliness and isolation. Each book has a well-written mystery with nail-biting suspense and jump-at-any-sound surprises. As Amelia slowly begins to break her beloved father's rules, she exposes herself to more danger but also learns more about ghosts and the Gray, the world they inhabit. It is is scary, lonely, fascinating and compelling. The atmosphere in these books is almost another character - it is like a living mist, floating around the reader and slowly enveloping her until the dark and mysterious world of twilight and Amelia Gray seems more real than anything else. Powerfully magical, like Amelia's beloved white garden in her backyard, these books will haunt you long after the last page has been turned.
For more information check out the author's website at http://www.amandastevens.com/.