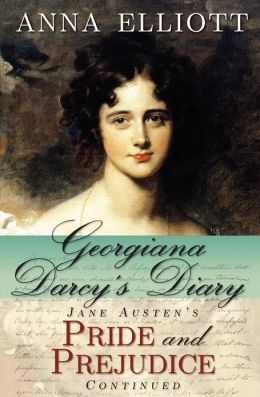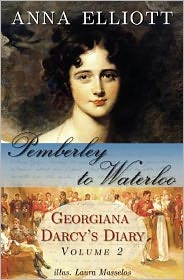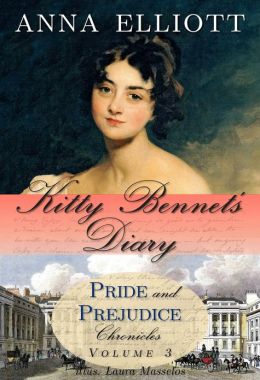 (Georgiana Darcy's Diary is free on Nook and Kindle. I purchased the other two books.)
Georgiana Darcy's Diary Blurb:
Mr. Darcy's younger sister searches for her own happily-ever-after...
The year is 1814, and it is springtime at Pemberley. Elizabeth and Mr. Darcy have married. But now a new romance is in the air, along with high fashion, elegant manners, scandal, deception, and the wonderful hope of a true and lasting love.
Shy Georgiana Darcy has been content to remain unmarried, living with her brother and his new bride. But Elizabeth and Darcy's fairy-tale love reminds Georgiana daily that she has found no true love of her own. And perhaps never will, for she is convinced the one man she secretly cares for will never love her in return. Georgiana's domineering aunt, Lady Catherine de Bourgh, has determined that Georgiana shall marry, and has a list of eligible bachelors in mind. But which of the suitors are sincere, and which are merely interested in Georgiana's fortune? Georgiana must learn to trust her heart--and rely on her courage--for she also faces the return of the man who could ruin her reputation and spoil a happy ending, just when it finally lies within her grasp.
Pemberley to Waterloo Blurb:
Can their love withstand the trials of war?
Georgiana Darcy and Edward Fitzwilliam want only to be together. But when the former Emperor Napoleon escapes from his exile on the Isle of Elba, Britain is plunged into renewed war with France... and Edward is once more called away to fight.
To be with the man she loves, Georgiana makes the perilous journey to Brussels, in time to witness the historic downfall of Napoleon at the Battle of Waterloo. But when Edward is gravely injured in the battle, she will need more courage than she ever knew she had to fight for their future together.
Pemberley to Waterloo
is the sequel to
Georgiana Darcy's Diary
and is Book 2 of the
Pride and Prejudice Chronicles
.
Kitty Bennet's Diary Blurb:
A story of hope and second chances in Regency London.
Kitty Bennet is finished with love and romance. She lost her one-time fiancé in the Battle of Waterloo, and in the battle's aftermath saw more ugliness and suffering than she could bear. Staying with her Aunt and Uncle Gardiner in London for the winter, Kitty throws her energies into finding a husband for her hopelessly bookish sister Mary, and discovering whatever mysterious trouble is worrying her sister Jane. But then she meets Mr. Lancelot Dalton, a handsome clergyman with a shadowed past—and discovers that though she may be finished with love, love may not be at all finished with her.
Kitty Bennet's Diary is Volume 3 of the Pride and Prejudice Chronicles. It can be read alone, but refers to events from Volumes 1 and 2.
REVIEWS
Georgiana Darcy's Diary:
It's delightful to catch up with Georgiana after Pride and Prejudice. Living at Pemberley with her brother and Elizabeth, she's become a more self-assured young woman, and is conquering her shyness. She's also trying to put her youthful mistakes with Wickham behind her, as she navigates the matchmaking waters her Aunt de Bourgh has tossed her in. But being surrounded by fortune hunters only makes her dream of Edward Fitzwilliam more and she wants the kind of true love Darcy and Elizabeth share. But Edward is not recovered from his physical and mental wounds. Plagued by PTSD, he feels he has nothing to offer Georgiana. Watching Georgiana gain confidence and come into her own, as she tries to draw her cousin Anne out from under the iron OCD thumb of her mother, had me silently cheering them on. An unexpected twist gave even more emotional depth to these characters, and made me feel pity for even Lady Catherine de Bourgh.
Overall, the machinations of her Aunt, the societal expectations of a wealthy young woman, and the ever-present conversational dance of manners is a lot of fun, and I felt the tone and vibe would have made Jane Austen happy.
Pemberley to Waterloo:
Pemberley to Waterloo
picks up where Volume 1 leaves off, with Georgiana and Edward happily engaged. But Edward soon receives orders to fight Napoleon, and Georgiana arranges to travel to Brussels with Kitty Bennet to be closer to him. What starts out as an adventure soon turns into an experience of the horrors of war. The balls and social reveling on the eve of battle are soon contrasted with the gritty reality of fighting, as Georgiana and Kitty realize that they are just a few miles from the fighting. When the injured and dying stagger through the streets of Brussels and are left, Georgiana and Kitty rise to the occasion and care for the wounded and sit with the dying. As the fates of their loved ones are learned, both women are forever changed.
I felt that this book was quite removed from the tone of traditional Jane Austen novels, but I loved it. Georgiana and Kitty grow up fast in this novel. Watching these pampered, upper-class women suffer through the horrors of the aftermath of battle and yet stay and take care of the soldiers, was a test of their characters that changed them forever, giving them a perspective few have, and an appreciation for life that few truly enjoy.
Kitty Bennet's Diary:
A newly somber Kitty, suffering from both personal regrets and nightmares of Brussels after the battle of Waterloo, has resolved to keep a diary and become a better person. She is determined to help her somber sister Mary find a husband, and to personally avoid the foolishness of love at all costs. I really enjoyed this book. It felt like a comfortable return to the world of Pride and Prejudice, with familiar characters, the world of class, manners, balls and social requirements. There's drama caused by misunderstanding and jealousy, and the return of a truly shallow and reprehensible rake. My favorite part of this novel was watching Kitty forget about herself and just BE herself. Kitty shines here, shrugging off her foolish and scandalous past behavior and letting her kind heart lead her actions. I loved seeing the sweet, funny, nutty scenarios Kitty keeps finding herself in, and of course that's when Lance turns up as well, seeing Kitty for who she truly is. The scenarios may have been improbable and unlikely but this book was always delightful!
Georgiana Darcy's Diary is currently FREE from
AMAZON
and
NOOK
.
Pemberley to Waterloo on
AMAZON
and
NOOK
.
Kitty Bennet's Diary on
AMAZON
and
NOOK
.
Visit Anna Elliott's website
HERE
.
Anna Elliott's
Goodreads page
.
About The Author
:
The daughter of two English literature PhDs, Anna Elliott grew up in Connecticut in a house filled with books. She is a longtime devotee of historical fantasy and fell especially in love with Arthurian legend and Celtic history while at university. Anna now lives in the Washington, DC, Metro area with her husband and two daughters. She likes Jane Austen, British TV, Castle, Firefly, The Big Bang Theory, sewing toys for her children, and rainbows and unicorns, especially those drawn by her daughters. Mosquitos love her.