Published date is 1/31/12 by HarperCollins.
Publisher's Blurb:
We joyfully request your attendance at the wedding of Miss Angelica Cynster ... but not until she and her hero lay to rest an ancient grudge in the Scottish Highlands!
Headstrong Angelica Cynster is certain she'll recognize her fated husband at first sight. And when her eyes meet those of a mysterious nobleman, she knows beyond a doubt that he's the one. But her heart is soon pounding for an entirely different reason—when her hero abducts her!
The eighth Earl of Glencrae has no choice but to kidnap Angelica, the one Cynster sister with whom he hadn't wanted to tangle. But to save his castle and his clan, he must persuade her to assist him—and he's prepared to offer marriage to seal the deal!
And.......................................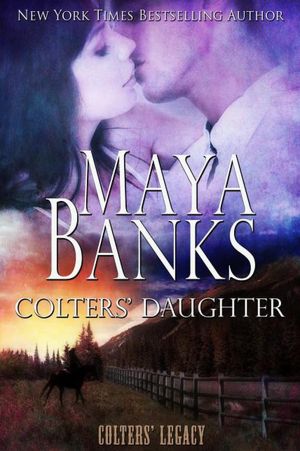 Publish date is 2/7/12 by Samhain Publishing.
Publisher's Blurb:
He let her go once. This time he's playing for keeps.
Colters' Legacy, Book 3
Callie Colter once chased sunsets all over the world. Until Max. Together they were a perfect storm of desire, and she reveled in the beautiful burn. Then he disappeared, and the betrayal drove her home to lick her wounds.
Who knew he'd have the gall to show his face in her brother's bar.
Max Wilder figures he deserves Callie's right hook to the jaw, but it changes nothing. He had his reasons for pursuing her across Europe, for making her fall in love with him. But when she took everything he gave and offered more, she changed all the rules. He had no choice in leaving her, but he's back. This time for the right reasons.
Callie is angry and hurt, yet powerless against Max's relentless onslaught. He'll settle for nothing less than her complete surrender—and her love. Only when she's back in his arms will he be truly happy. And the damning truth can stay safely tucked away.
Except the truth has a way of creeping to the surface, and now Max is out of second chances.
Warning: This title contains adult language, explicit sex, rough sex, anal sex. In other words...sex! Also contains themes of D/s which might offend some readers. Lots of angst, emotion and betrayal. Second chances and lots of warm fuzzies.
And.......................................
Publish date is 2/7/12 by Penguin Group.
Publisher's Blurb:
Brooklyn's chance to restore a rare first edition of Beauty and the Beast seems a fairy tale come true-until she realizes the book last belonged to an old friend of hers. Ten years ago, Max Adams fell in love with a stunning beauty, Emily, and gave her the copy of Beauty and the Beast as a symbol of their love. Soon afterward, he died in a car crash, and Brooklyn has always suspected his possessive ex-girlfriend and her jealous beau.
Now she decided to find out who sold the book and return it to its rightful owner-Emily. With the help of her handsome boyfriend, Derek Stone, Brooklyn must unravel a murder plot-before she ends up in a plot herself...
And...............................................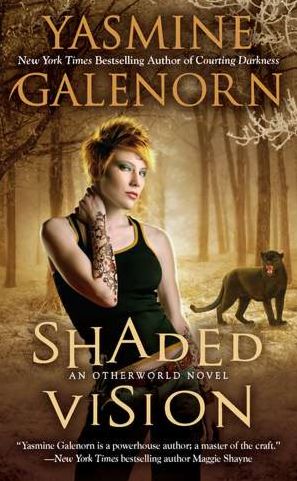 Publish date is 2/7/12 by Penguin Group.
Publishers Blurb:
It's Valentine's Day and the D'Artigo women are preparing for their friend Iris's wedding. But when Delilah and her sisters get word that the Super Community Center has been bombed, things get really ugly, The evil coyote shifters-the Koyami-are back, and Newkirk, their new leader, has joined forces with a group of rogue sorcerers. Then, just when they think things can't get worse, the demon lord Shadow Wing sends in a new front man, and life really goes to hell...
And..............................................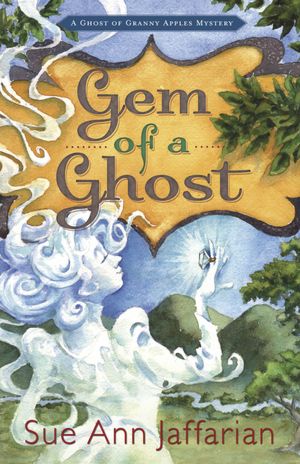 Publish date is 2/8/12 by Llewellyn Worldwide
Publisher's Blurb: At the start of Jaffarian's sweet and sassy third Granny Apples mystery (after 2011's Ghost in the Polka Dot Bikini), well-to-do Joanna Naiman Reid asks L.A. ghost-speaker Emma Whitecastle to get rid of the ghost of her previous husband, action film star Max Naiman, who died five years earlier and has begun to haunt her. Emma winds up looking into the case of Joanna and Max's grown daughter, Lainey, who's recovering from suicide attempts during which she felt compelled by an outside force. Emma gets on the trail of an antique ring housing an angry spirit that eventually leads to the ghosts at the Old Jail in Jim Thorpe, Pa., in scenes rendered credible by thorough historical research. A pleasant flirtation with archeologist Quinn Keenan, approved by Emma's ghostly Granny Apples, lends interest to Emma's personal story.